One day we went out fishing
The celestial marsh with the wild ducks
100.0 x 75.0 cm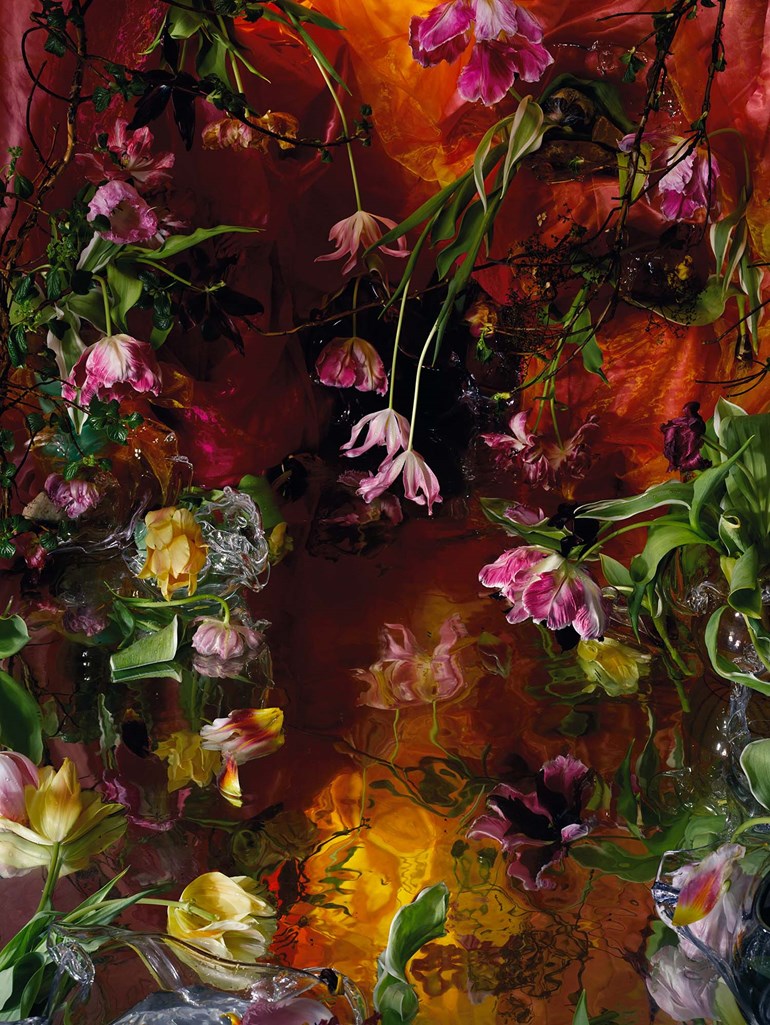 In search of titles I ordered a beautiful second-hand book. Ik wil nog duizend jaar leven, Negen moderne Indonesische dichters.(Translation: I want to live a Thousand Years. Nine modern Indonesian Poets, Amsterdam, 1979)
Hidden in the back of the book, I found a newspaper cutting, Het moeras in de bergen' (translation: The marsh in the mountains) NRC, 2-20-1998. Rudy Kousbroek reflects on the poem' Het moeras van de wilde eenden in de bergen' (The marsh and the wild ducks in the mountains) by Sitor Situmorang.
The poem tells of:
...a marsh, secluded in the mountains,
A clear pool where ducks swam, Searching for duckweed among the lotus blossoms
Rooted among the reeds half underwater.
A heaven to be remembered always
As symbol of the wide world of the past, Far from the motorways and cities,
Far removed from the cares of every day...
Rudy Kousbroek states in his text:
'What always moves me in this stanza is the image of the ducks, driven out and seeking for a new, tranquil and secluded marsh: the idea that, even if you are driven from your home, somewhere in the deepest recesses of your soul you must have such a place of solace. The question of whether it is the same longing, the same nostalgia, is thereby more or less answered: whatever may have been different in those pre-war lives, if you dig deep enough you arrive at the same thing.'