Dreams
Dreams: Bridge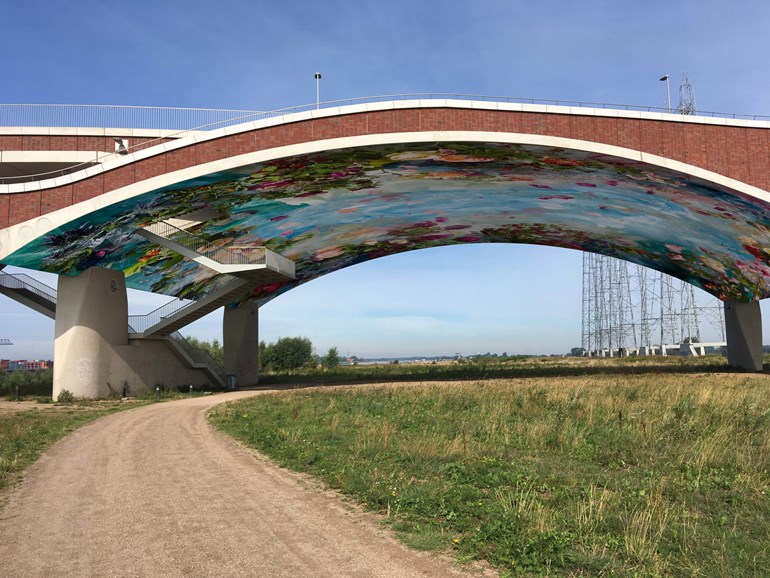 One of Margriet's wildest dream would be to cover the arches of the bridge 'De Oversteek' with her work as a tribute to the Waal-river and a love-letter to her hometown Nijmegen.
She would like to draw people in to this perfectly beautiful spot that harbours some special plants.
She dreams of people feeling the urge to walk up there and becoming aware of the beauty that surrounds the place they live in. To be simply happy with what we have and just enjoy the good things of life that are free: the sun and beautiful plants and flowers.
In her mind's eye Margriet sees people strolling underneath her work on the arches, feeling free, happy and divine.
To read more on this project, click here...