Still I rise
She makes the Sound
2018, 100 x 135 cm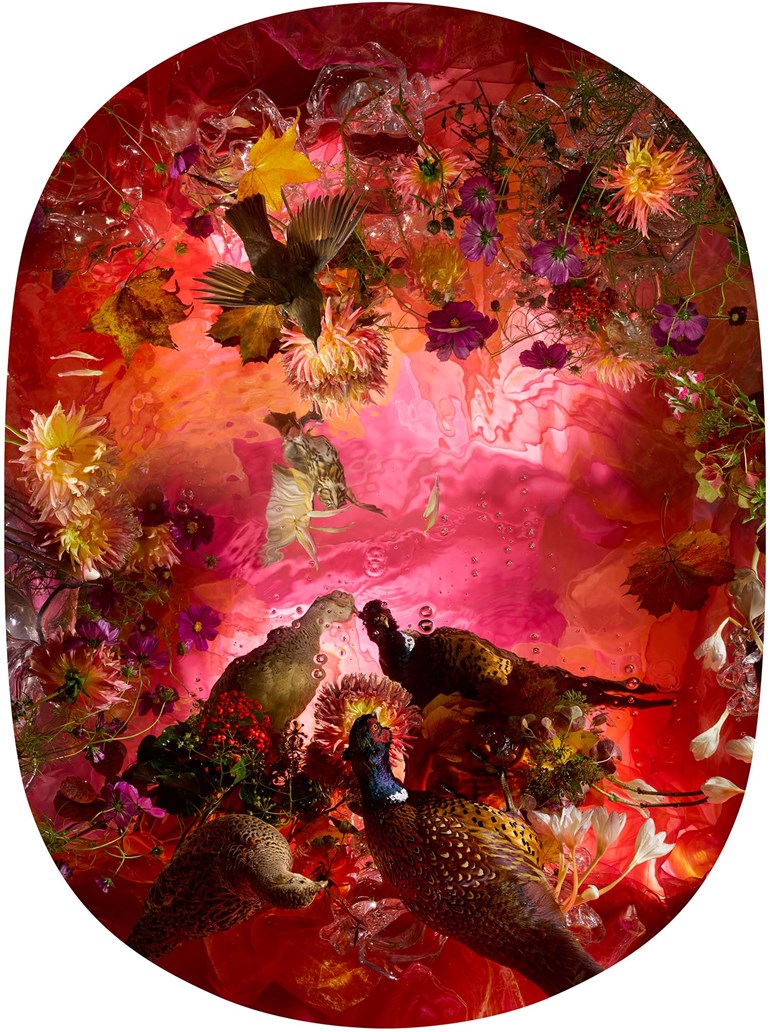 This floral "wildlife" with three birds features a couple looking at a younger free flying bird. I made it last summer.
I like to refer to the ceilings of the Baroque period, and I like to project this image into your consciousness; I hope you will get new dreams about your wishes and make them come true.
Looking for a good title and hearing this lovely song, I gave it this title:
She Makes the Sound, the Sound the Sea Makes, to Calm Me Down..
https://soundcloud.com/sarahjeffery/dissolve-me-alt-j-cover