Transforming Spaces
Bring art into your home.
Bring Artwork by Margriet Smulders into your home. We can make your interior spaces outstanding with wall to ceiling artworks that fill your domestic interior with breathtaking, colourful unique artworks, made especially for you.We work with architects and project developers to collaborate on re-thinking and transforming domestic spaces. There so many options  to choose from, and everything can be designed to enhance your interior.
Different sizes of artworks can be chosen, depending on the room size and your need for spectacle from an Eighteenth Century salon to a more refined look as seen in an elegant townhouse. We can also transform business premises, ensuring that the ambiance is relaxing and inspiring.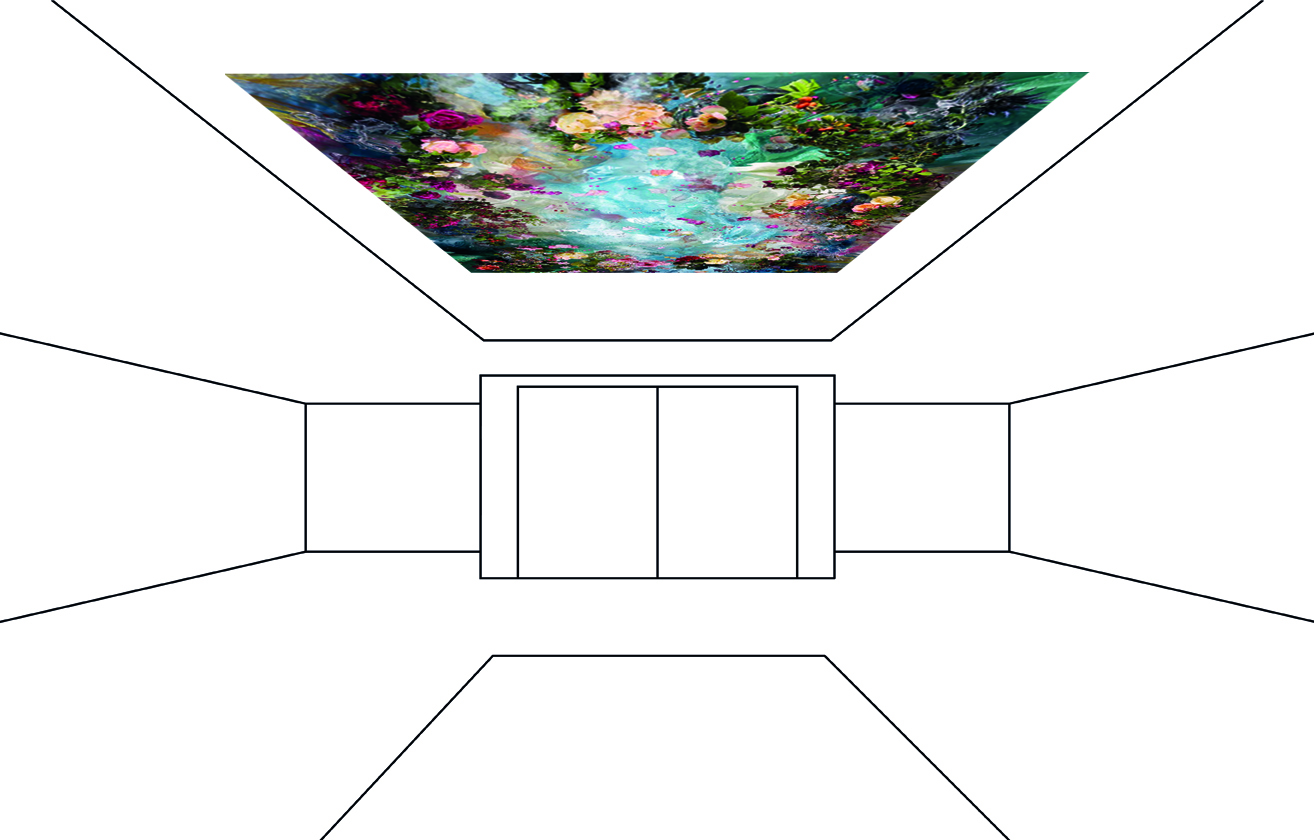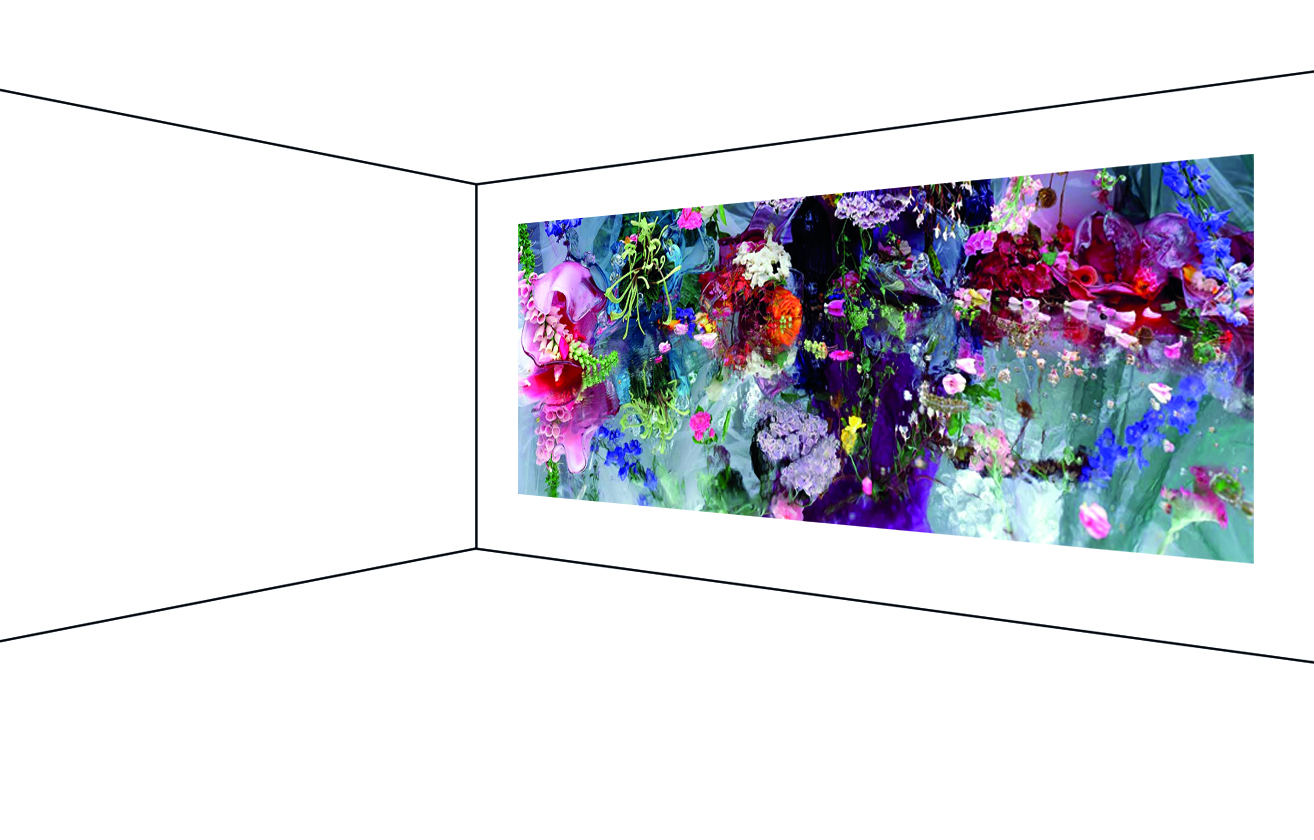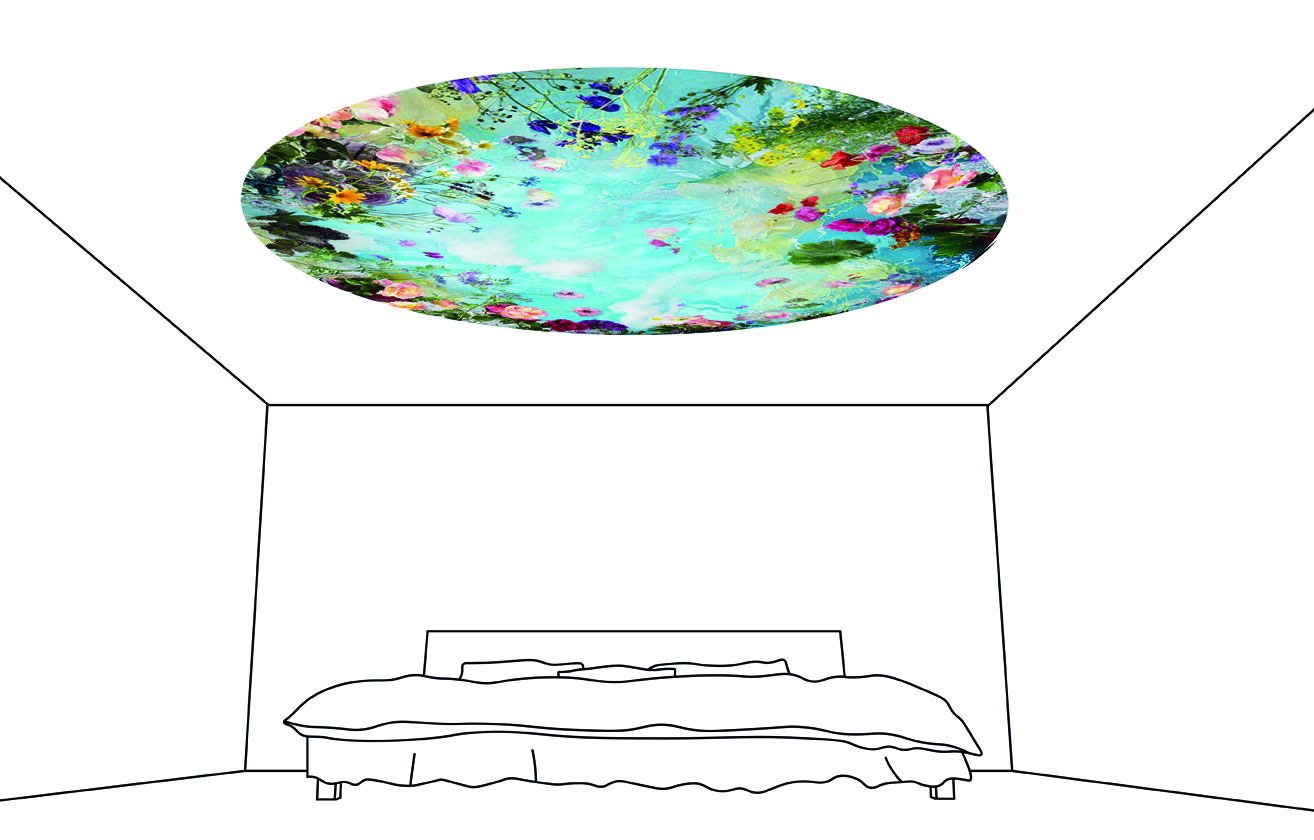 The sketches above show some very basic layouts. A space can be totally changed when these outstanding artworks are installed. You will be surrounded by beautiful flowers that can instantly enhance your mood. These works are extremely detailed, life-size flowers. 
Many of these sumptuous artworks look fantastic when hung together, for example we designed ''Healing Herbs''. Imagine yourself sitting near calm waters, looking to a heaven of blooms.
Below the artworks from ''It shines, it whispers'' form a sunflower triptych. Whole walls can be produced in which you seem to walk in a wonder landscape.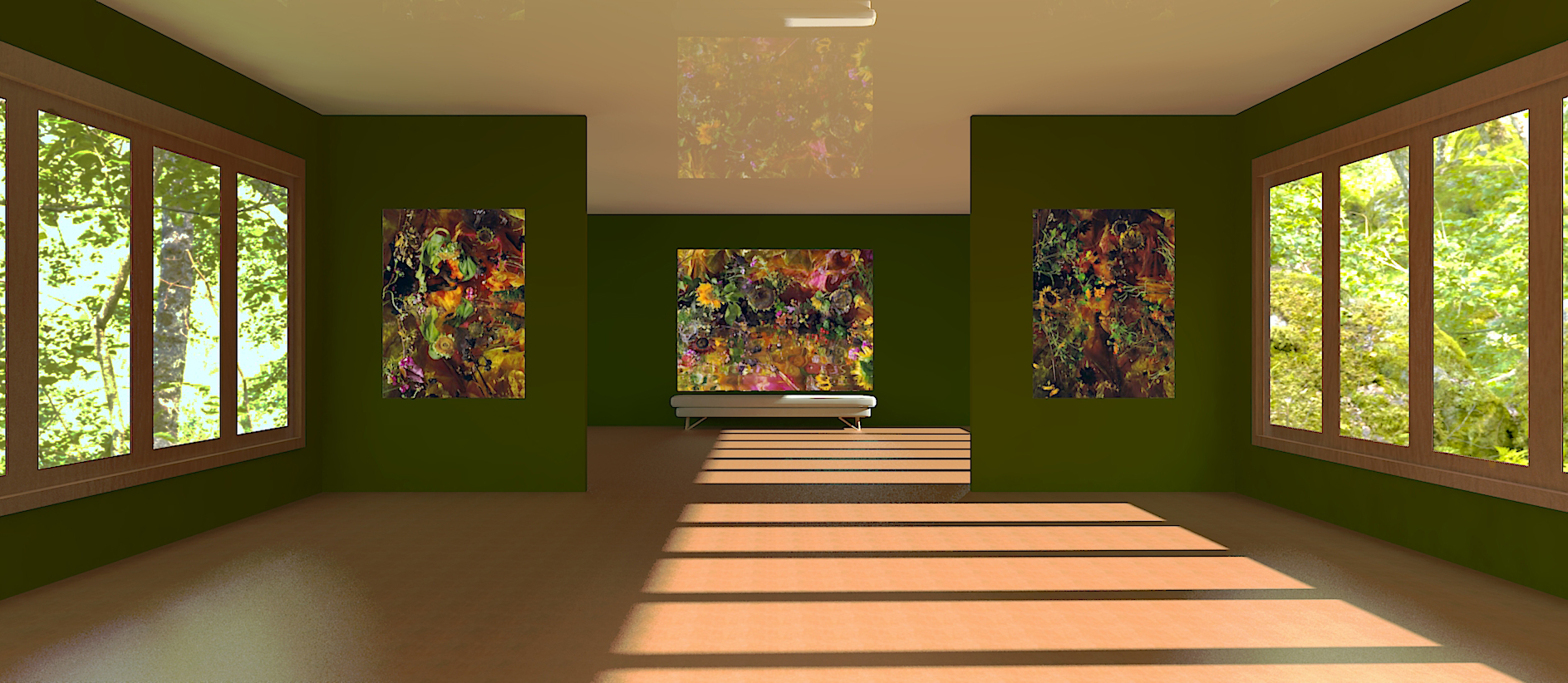 In these images an artist's impression suggests how any room can be transformed with these vital works.
If you are interested, feel free to contact margrietsmulders@gmail.com, the artist herself, to make an appointment