Holy Disorders
Ever since I was a child disorder obliged me to dream about a more beautiful world. I learned to enjoy disorder to make it more beautiful. A delightful new book is released - Holy Disorders - an overview of my work from the last five years! The 92 page book measures 24 by 20 centimeters and is bound in a traditional Japanese way. In addition to 35 photoworks it contains scribbles and droodles from my diary and the thought-provoking text 'The Posthumous Narcissus' by Cornel Bierens. Two different covers of the book are available. One of those depicts one of my newest works: Akebia Quinata. The other cover refers to my recent works inspired by Indonesia and depicts, among other things, orange tulips and kunjit.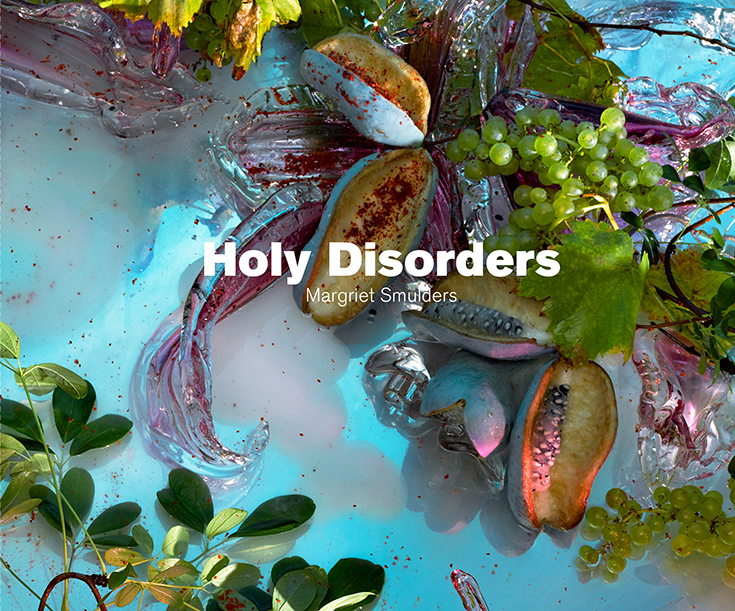 You can order the book by making your payment of €22,- plus the shipping costs (€5,- for the Netherlands and Germany and €11,- for the rest of the world) to (BIC: INGBNL2A), IBAN: NL87INGB0003120108, under the name M. Smulders, stating 'book' and the address of delivery. Place your order here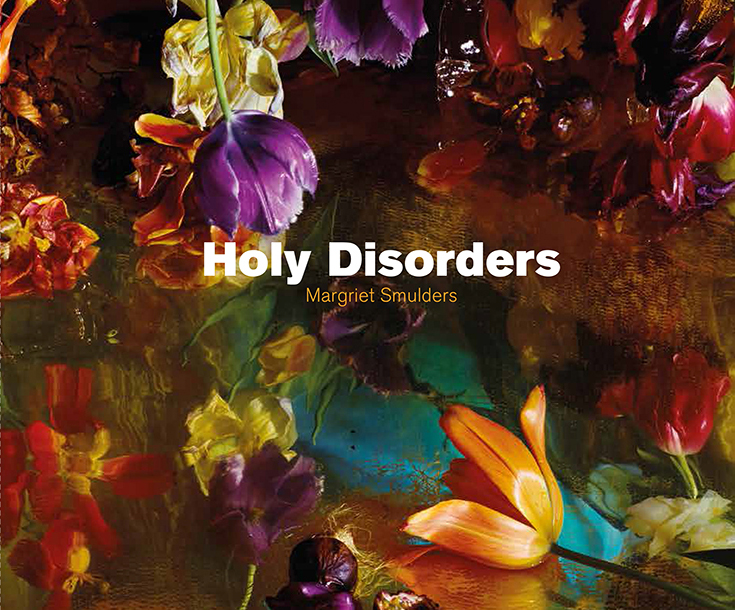 Special editions
You can order one of the special editions by sending your request, together with your payment.
No Mud, No Lotus, 2015, 40,5 x 30 cm, €1120,-, edition will be limited to 11 pieces.
Akebia Quinata, 2015, 50 x 89 cm, €2200,- Vat included, edition is limited to 22 pieces. (Also in 95 x 150 cm, 6 pieces).
Tender Forces, 2015, 22 x 33 cm, special price €400,-, edition will be limited to 22 pieces.
Vellasavaram, 2013, 37 x 24,5, €580,-, edition will be limited to 11 pieces.
Margriet Smulders (2010)
This book is a testament to twenty-five years of artistry. The inspiration I have gleaned from the beauty of travel, nature and literature fuels the love that lies at the heart of my work. That love is also fuelled by the many people with whom I share life. Firstly, I would like to thank my family, my 'happy gardener' Frank Bezemer for all his support; our daughter Lola who calls me into line whenever I venture too far into the world of dreams; and our son Boris for his deep and soulful music. And naturally, last but not least, my heartfelt thanks to all those who have helped to bring this book to fruition and to spread my work.